The History of Thai Jasmine Rice
Brown rice
Fiber -rich foods help prevent beriberi anemia.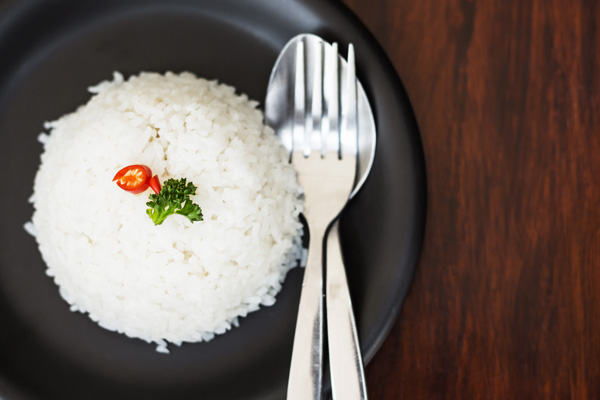 Thai jasmine rice was originated in Thailand. Its scent is similar to that of pandan leaves. It is a
famous export product in the international trade.
In 1954, Mr. Sunthorn Seehanern, a rice officer in Chechoengsao Province, gathered 199 ears of
jasmine rice from the fields in Bang Kla District. Then, Dr. Krui Boonyasingha (Director of the Rice Breeding Office back then) had them planted at Khok Samrong Rice Experiment Station (which later changed to Lopburi Rice Station) for pure line selection and variety evaluation. The pure line selection was conducted by Mr. Mangkorn Joomthong, an agricultural subject matter specialist,
and was under the supervision of Mr. Opas Polsilp, who was the Head of Khok Samrong Rice Experiment Station.
Later in 2502 B.E., a pure line called "White Jasmine 4-2-105" was first produced. On November 25, 2502 B.E., the selection committee then approved it to be an encouraged species for farmers. Most farmers call it "Khao Dawk Mali 105". The rice later underwent a mutation process and became "Gor Khor 15" rice. Ministry of Commerce announced both species as Thai jasmine rice. The jasmine rice commonly grown today are "Khao Dawk Mali 105" and "Gor Khor 15".
The fragrance of jasmine rice is generated from a volatile matter called 2-acetyl-1-pyroline, which can disappear in the air. To maintain the fragrance, the rice should be kept in cool places at around 15c.
Certified quality assurance systems GMP, HACCP, ISO 9001 and BRC through the system in 2558.
Head Office
640 Soi Sathupradit 58 Yak 22 (Soi Prasarnchai), Bangpongpang Yannawa, Bangkok 10120
Related Websites